Matsuri (Festivals)in Iizaka
Japanese Matsuri (festivals) for local people are intended to offer prayers to Shinto and Buddhist deities, to give thanks to nature and provide enjoyment.
October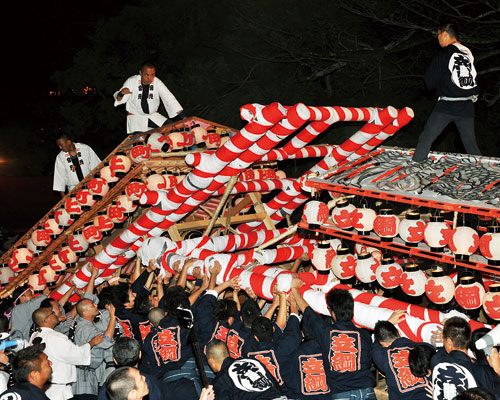 Iizaka Kenka Matsuri
The Autumn Festival of Iizaka Hachiman Shrine. Katsugi yatai (large floats) fiercely crash into each other. The sight of swaying lantern lights shining in the dark evening sky, while the roaring sound of taiko drums (Japanese percussion instrument) shake the ground, is an extraordinary scene. It is one of the three famous Kenka Matsuri (Fighting Festivals) in Japan.
October
Yuno Inari Shrine Festival
The festival of Yuno Inari Shrine to give thanks for the harvest. The grounds of the shrine fill with excitement as a number of katsugi yatai (large floats) with taiko drummers fiercely clash into each other.
August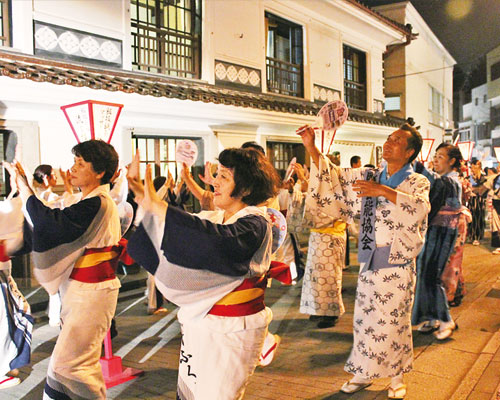 Iizaka Kouta Nagashi Odori Festival
A part of the Iizaka Onsen Fire Festival. People dancing traditional Japanese dances, accompanying a parade with original Japanese music through the town.
April
Hanamomo-no-Sato Matsuri
The annual festival is held at Hanamomo-no-Sato when 300 Hana peach (hanamomo) trees, collected from all over the world, are in full bloom.
March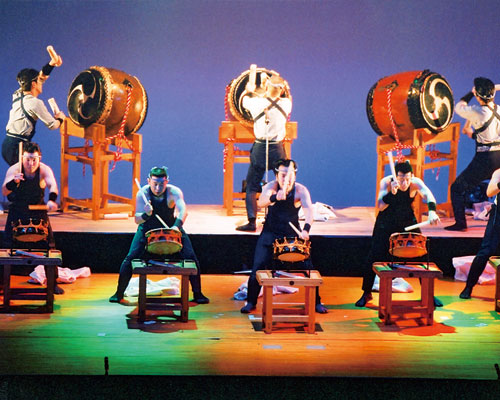 Taiko Matsuri
Taiko groups from all over Japan gather and show their competitive performances. One of the best events to see the taiko drum, a traditional Japanese musical instrument.